Don't forget to stop by Childhood 101 We Play where you can find lots of other great play ideas....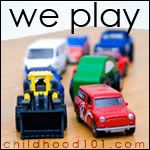 Is there a better way to paint during Safari week than making animal tracks?
Neevah
would think not she had so much fun getting right into the animals actions and noises as the left their
painty
tracks across the paper. We started by brainstorming animals that you might find on a Safari our list was pretty long but
Neevah
settled on Elephant, Rhino, Zebra, Crocodile, Hippo and Lion to paint with .... now the fun part bring out the paints and make tracks ... bonus points for creativity like
Neevahs
Rock n Rolling Rhino
Stomp Stomp Stomp goes the Elephant
Gallop Gallop Gallop goes the Zebra
Slurp Slurp goes the Rhino at the Watering Hole
Lots of
Painty
Fun!
'Come Play at
Childhood 101
We Play link up'
Inspiration for this activity can be found
here
.